Supreme Court Justices Quietly Rewrite Opinions after they have been Published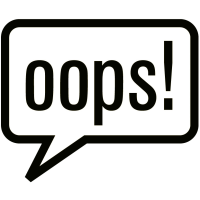 Justices on the U.S. Supreme Court have left other judges and legal scholars guessing about their rulings, which are something of a work in progress at the time decisions are announced. It turns out that the mere announcement of a result doesn't mean all the "i's" have been dotted and "t's" crossed, or that all the legal reasoning is set in stone.
Instead, justices often continue to edit their rulings long after cases have been decided, and in some instances, they've made "truly substantive changes in factual statements and legal reasoning," according to Richard J. Lazarus, a Harvard law professor who has studied the court's habit of revising its decisions.
The changes are never publicized or made clear, leaving judges and academics with no choice but to put the old and new versions side-by-side to determine what was altered.
Adam Liptak at The New York Times says the edits "have not reversed decisions outright, but they have withdrawn conclusions on significant points of law."
Nevertheless, what the justices are doing amounts to changing the law, with most people being unaware of it.
"In Supreme Court opinions, every word matters," Jeffrey L. Fisher, a law professor at Stanford, told the Times. "When they're changing the wording of opinions, they're basically rewriting the law."
One of the main reasons opinions are revised, according to Lazarus, is that the justices are eager to finish their work before their summer break, so the last batch of opinions each term can be rushed. In addition, it's often these opinions that are the most complicated. Thus, mistakes can creep in.
The kinds of revisions can be as minor as typographical error cleanups or changes in wording. They can also involve erroneous characterization of the facts of the case or of other justices' reasoning. Only rarely are these after-the-fact changes reported.
Following the court's ruling in April on a matter involving the U.S. Environmental Protection Agency, Justice Antonin Scalia went back and cleaned up his work in a minority opinion.
He did so only after law professors noticed that the 78-year-old and longest-serving justice had incorrectly quoted from an earlier opinion that Scalia himself had authored in 2001.
-Noel Brinkerhoff, Steve Straehley
To Learn More:
The (Non)Finality of Supreme Court Opinions (by Richard Lazarus, Harvard Law Review)
Final Word on U.S. Law Isn't: Supreme Court Keeps Editing (by Adam Liptak, New York Times)
Supreme Court Rules EPA can Regulate Cross-State Pollution (by Noel Brinkerhoff and David Wallechinsky, AllGov)