Should States Finally Compensate Victims of Forced Sterilization?
Tuesday, November 11, 2014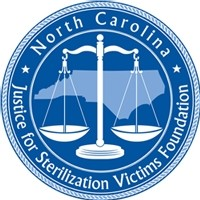 North Carolina has begun to do something no other state in the nation has attempted: Pay victims of forced sterilization.
The state is attempting to right a 20th century wrong when that state and others mandated that tens of thousands of Americans have their reproductive rights stripped from them in the name of public policy.
California only recently passed a law banning the practice after an investigation showed that female inmates in the state prison system continued to be sterilized. That state accounted for about a third of all U.S. forced sterilizations.
Thirty-two states participated in forced sterilizations from early in the century until 1974. These controversial programs left at least 65,000 citizens with their tubes tied, uteri removed or vasa deferentia severed.
"Still others came under the scalpel of private doctors, and this second group makes the calculations difficult—65,000 represents only the number of sterilizations where there was municipal paperwork," Ted Scheinman reported for Pacific Standard.
People were sterilized under programs inspired by eugenics as a way to "cleanse" society of poverty and those with mental or physical defects, or who had merely been the victims of horrible crimes, like daughters raped by their fathers.
"They did take our God-given right away from us," said Elaine Riddick, one of the few survivors of the program. "They did tamper, or play with our reproductive rights. These are things you just can't cover up, or you just can't let go of. These are things that are going to haunt us for the rest of our lives."
North Carolina became the first—and still only—state in 2013 to pass legislation that demands financial compensation to sterilization victims. It did specify that victims had to be alive on June 30, 2013 to be compensated, according to The Daily Tarheel.
Checks of $20,000 will be awarded to at least 220 survivors to begin with. At least 768 claims have been filed with the state, but in many of the remaining cases, there is no official paperwork documenting the loss.
So far, no other state has moved to compensate its forced sterilization victims.
-Noel Brinkerhoff, Steve Straehley
To Learn More:
The Price of American Eugenics (by Ted Scheinman, Pacific Standard)
Some U.S. Victims of Forced Sterilization Are About to Be Compensated — But Most Aren't (by Payton Guion, Vice News)
Forced Sterilization Compensation begins in N.C. (by Corey Risinger, Daily Tarheel)
Decades after Prison Sterilizations Were "Banned," State Really Does It (by Ken Broder, AllGov California)
North Carolina Agrees to Compensate Sterilized Welfare Recipients (by Noel Brinkerhoff and David Wallechinsky, AllGov)