Senate Armed Services Committee Breaks its own Rules with Behind Closed Doors Debate on Defense Budget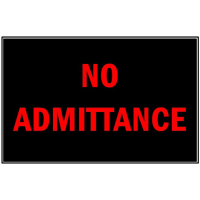 The Senate Armed Services Committee is developing a habit of breaking its own rules when it comes to meeting in secret.
The committee's rules say, according to the Project on Government Oversight, that senators can meet in closed session only if there is a formal motion during open session to move to close session, that the motion is seconded and it is voted on immediately while the committee is still in open session.
But on April 23, when the committee, chaired by Sen. John McCain (R-Arizona), shuttered its meeting to the press and public to discuss the current National Defense Authorization Act, the vote to move into closed session was held during closed session.
POGO contacted the committee's staffers about the vote that violated the rules, and "staff dismissed it by saying that this rule doesn't apply to regular meetings and hearings," Elizabeth Hempowicz wrote.
Charles Tiefer, author of "Congressional Practice and Procedure," disagreed. He told Hempowicz: "When Congress wrote the 'open committee' rule, it meant to take committees out of the business of closing off their proceedings from public scrutiny, so the Senate Armed Services Committee is basically cheating."
This isn't the first time the Armed Services Committee has done this. Following a 2014 rule violation, Melanie Sloan, executive director of Citizens for Responsibility and Ethics in Washington, told Roll Call: "I can't imagine why they close even the vote to close it. That just seems ridiculous.
"And if they're not marking up classified information, the real question is why any of it shouldn't be opened up to the public," she said.
-Noel Brinkerhoff
To Learn More:
Senate Committee—Breaking Rules and Not Giving Names (by Elizabeth Hempowicz, Project on Government Oversight)
Armed Services Committee Breaks Senate Rules With Behind-Doors Vote (Roll Call)