SEC Tricks Judge to Help Citigroup
Wednesday, January 04, 2012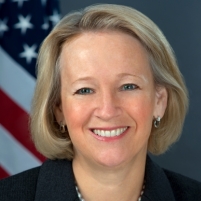 Mary Schapiro
The SEC previously filed a settlement with Rakoff to resolve a billion-dollar securities fraud case involving Citigroup—which the judge rejected because he said the $285 million award was inadequate and the bank did not have to admit wrongdoing. Rakoff claims, with much justification, that such a lame punishment allows Citigroup and others guilty of fraud to look at settlements as nothing more than "a cost of doing business."
Rakoff then ordered the SEC and Citigroup to prepare for a trial to start in July.
Rakoff issued a blistering order in response, accusing the SEC of misleading the appeals court and leaving him in the dark when it made its emergency request.
The case has its origins in Citigroup selling $1 billion in residential mortgage-backed collateralized debt obligations (CDOs) to investors while lying to them about the quality of the investment. Citigroup also bet against its own CDOs, earning $160 million in profit. Citigroup customers, meanwhile, lost $700 million from the deal.
-Noel Brinkerhoff, David Wallechinsky
SEC Chair Schapiro Retains a Lawyer (by Noel Brinkerhoff and David Wallechinsky, AllGov)