Report Faults National Park Service for Not Supporting History Education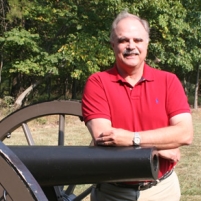 Robert K. Sutton, Chief Historian, National Park Service
A group of university historians has faulted the
National Park Service
(NPS) for doing an inconsistent job of properly sharing the history of national treasures with visitors.
The historians wrote "much is going well," but they also "found that the agency's ability to manage its site…has been imperiled by the agency's weak support for its history workforce, by agency structures that confine history in isolated silos, by longstanding funding deficiencies, by often narrow and static conceptions of history's scope, and by timid interpretation."
They criticized the NPS for its "misperception of history as a tightly bounded, single and unchanging "accurate" story, with one true significance, rather than an ongoing discovery process in which narratives change over time as generations develop new questions and concerns, and multiple perspectives are explored."
The NPS has tended to underemphasize and underfund historical work in favor of other priorities, like natural resources and law enforcement. Fewer than 200 of the Park Service's 22,000 employees are historians.
-Noel Brinkerhoff, David Wallechinsky
To Learn More:
NPCA Report: America's National Parks Have Troubling Problems With Natural, Cultural, Historic Resources (by Kurt Rapanshek, National Parks Traveler)