Released after 22 Years on Death Row, Arizona Woman Sues City and County Officials
Wednesday, March 18, 2015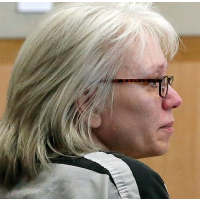 Debra Milke (photo: Ross D. Franklin, AP)
Debra Milke spent 22 years on Arizona's death row after being convicted of ordering the murder of her four-year-old son in the late 1980s.
Now that her conviction has been vacated, Milke, 49, is suing the former detective who handled her case—as well as other law enforcement officials—claiming they wrongly helped put her away for the 1989 killing of her son, Christopher.
The lawsuit hinges in large part on the same information that helped federal appeals court vacate her conviction—that former Phoenix police detective Armando Saldate fabricated her confession. The fake confession was the only evidence the prosecution presented at Milke's trial. Prosecutors say she had the boy killed to receive an insurance payout.
"Saldate had a long and documented history of violating suspects' constitutional rights, fabricating evidence and perjury in order to secure convictions," the lawsuit states.
The police officer's history of misconduct began as early as 1973, when Saldate was suspended while he was a patrol officer "for trying to extract sex from a female motorist in exchange for not calling in an active warrant for her arrest," according to azcentral.com.
Milke is also suing Maricopa County Attorney Bill Montgomery, several other Phoenix police officers, a forensic anthropologist, acting criminalist in the City of Phoenix Crime Laboratory and the acting Assistant Chief Medical Examiner for the Maricopa County Medical Examiner's Office. She contends Saldate with the help of other detectives manipulated the evidence to fit her fabricated confession.
The actual killers of Milke's son, Jim Styers and Roger Scott, were friends of Milke. They were tried and convicted and are on death row for shooting the little boy execution-style in the desert.
Arizona prosecutors were still hoping to retry Milke, who was being monitored with an electronic ankle bracelet. However, one court has ruled that she can't be retried because of protections against double jeopardy, and the Arizona Supreme Court declined on Tuesday to accept the appeal.
-Noel Brinkerhoff
To Learn More:
Lawsuit Contends Debra Milke Robbed of 23 Years of Her Life (by Wendy Halloran, azcentral.com)
Arizona Supreme Court Declines Review of Appeal That Freed Debra Milke (by Michael Kiefer, Arizona Republic)
Mother, off Death Row, Sues Arizona (by Jamie Ross, Courthouse News Service)
Texas Denies Compensation to Man Released from Death Row because Document Lacked Word "Innocence" (by Noel Brinkerhoff and David Wallechinsky, AllGov)