Registering Animal Abusers
Tuesday, February 23, 2010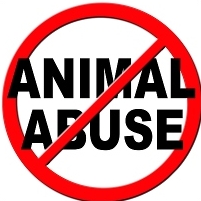 California may yet again become the first in the nation to set political precedence, this time by treating animal abusers in a similar manner as sex offenders. Legislation introduced in the State Senate would require anyone convicted of a felony involving animal cruelty to register with the police and have their offense, certain personal information and a current photograph posted online. The plan is being pushed by Senator Dean Florez, a conservative Democrat from Fresno.
Florez insists his bill will enjoy bipartisan support, because the legislature's recently formed Animal Protection Caucus has both Democratic and Republican members. However, some GOP legislators object to the financing mechanism in the bil,l which would levy a small tax on pet food.
California has adopted other animal-friendly legislation in recent years, including a first-of-its-kind ban on tail-docking of dairy cows, in which tails are partly amputated to make milking easier for farmers. Two years ago, state voters approved Proposition 2, which required farmers to give hens, calves and pigs more room in their crates or cages.
-Noel Brinkerhoff