Prosecutions for Environmental Crimes Decline under Obama
Monday, September 22, 2014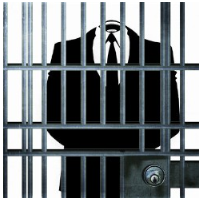 {graphic: Corruption, Crime & Compliance)
The Obama administration has been far less aggressive about pursuing criminal prosecutions of environmental crimes than the George W. Bush administration, according to Justice Department figures.
Last year, there were 449 prosecutions for environmental crimes. That's less than half the 927 prosecutions initiated in 2007, toward the end of the Bush administration. And the trend line is falling; there were 271 prosecutions in the first nine months of this fiscal year. If cases are filed at the current rate, that would result in only 361 for 2014, according to the Transactional Records Access Clearinghouse (TRAC) at Syracuse University.
Any violation of environmental laws can result in a criminal prosecution, but according to Graham Kates at The Crime Report, only one-half of one percent do. The Environmental Protection Agency (EPA) says they're focusing on big cases, but fiscal considerations also play a part in deciding how many cases to prosecute. "The reality of budget cuts and staffing reductions make hard choices necessary across the board," EPA spokeswoman Jennifer Colaizzi told The Crime Report.
Criminal prosecutions, particularly of large corporations, are simply more difficult. Corporations hire teams of lawyers to fight prosecutors every step of the way and watch closely for government missteps that can give grounds for appeal, dragging out the case for years.
"I think a criminal prosecution will be defended much harder, corporations will take that very seriously, and investors take that very seriously," Mark Roberts, an attorney and international policy advisor with the Environmental Investigation Agency, told The Crime Report. "If you're in that tiny percentage that gets charged criminally, you want to win."
A former EPA criminal investigator pointed out the effort involved in prosecuting a big company: "The typical corporate case can take two to three and a half years. But if you have 'Joe Schlock the barrel hauler,' you catch him red-handed and you're out in two months," David Wilma said.
Polluters aren't even the biggest target of environmental prosecutions. Illegally taking fish and wildlife and illegal possession of migratory birds are the top two lead charges in the TRAC database. Water pollution is third and air pollution, ninth.
-Steve Straehley
To Learn More:
Environment Prosecutions Decline Under Obama (TRAC Reports)
The Environmental Prosecution Gap (by Phil Mattera, Dirt Diggers Digest)
Environmental Crime: The Prosecution Gap (by Graham Kates, Crime Report)
When Companies Break Environmental Laws, Why are Responsible Individuals not Prosecuted? (by Noel Brinkerhoff and Steve Straehley, AllGov)