Power Tool Makers Fight against Finger-Saving Device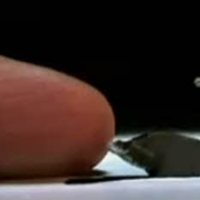 SawStop of Tualatin, Oregon, has named several major power tool companies in an antitrust lawsuit, claiming the companies conspired to boycott SawStop's device that can prevent finger amputations by saws. The reason for the boycott, according to SawStop, is that companies are afraid that if one adopted the technology, others would be more exposed to personal injury lawsuits.
SawStop's technology sends a weak electric current through a saw blade. When the blade touches skin, a sensor detects the change in current and jams an aluminum wedge into the blade, stopping it in about three milliseconds, much quicker than a user can react.
The company filed suit against several companies, including Black & Decker, Ryobi, Makita and Bosch, according to the website Fair Warning. The suit says that it was revealed in a 2010 lawsuit that company officials discussed the SawStop device and its potential effect on liability issues at meetings of the Power Tool Institute, an industry trade group.
SawStops' action contends industry companies conspired to boycott the technology and force Underwriters' Laboratories to change its saw safety guard standards to the detriment of SawStop.
In the 2010 suit, David Peot, Ryobi's former director of advanced technologies, testified that "if another manufacturer were to develop a concept of improved table saw safety, then the manufacturers who don't have that would certainly be at a disadvantage when it comes to product liability," according to Fair Warning.
A key issue in the SawStop case is whether it was filed in time. Antitrust claims are required to be brought within four years of the violation, unless it's shown that the defendants willfully concealed the action. SawStop claims it learned of the violation only in 2010, with Peot's testimony.
SawStop hopes to collect at least $10 million in lost revenue, as well as treble damages, in the suit. In the meantime, SawStop is selling saws using its technology. The company says it has sold more than 50,000 of the saws and claims to have saved more than 2,000 amputations.
In response to the marketing of SawStop saws, the big players in the power tool industry joined to create their own version of the safety technology, according to Fair Warning. The venture ended in 2009 with the companies saying they had created a device superior to SawStop's. However, the device has yet to be incorporated into any saws marketed by the companies.
-Steve Straehley
To Learn More:
Power Tool Makers Accused in Lawsuit of Thwarting Adoption of Finger-Saving Device (by Myron Levin, Fair Warning)
After More Than a Decade and Thousands of Disfiguring Injuries, Power Tool Industry Still Resisting Safety Fix (by Myron Levin, Fair Warning)