Pentagon Censors Document that was Already Published in Full 18 Years Ago
Thursday, November 20, 2014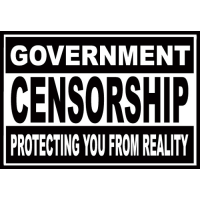 "Preposterous" is one way to describe the Department of Defense's system for keeping government secrets.
The nonprofit watchdog National Security Archive, which works to have government documents declassified, recently revealed a prime example of how the government goes overboard to guard matters of national security.
A document from 1961 authored by then-Defense Secretary Robert McNamara regarding the development of strategic nuclear missiles was fully released for public viewing in 1996. But the version of the document at the National Archives and Records Administration (NARA) office in Maryland has been "heavily excised" of key information … that, again, was made public 18 years ago.
Similarly, another 1961 memo, this one from Joint Chiefs of Staff Chairman Lyman Lemnitzer to McNamara was mostly declassified long ago. But bureaucrats at the National Archives and the Pentagon censored large portions of it.
William Burr at the National Security Archive noted that both documents were published by the State Department during the Clinton administration and earlier thanks to a Freedom of Information Act request.
"Their publicly available status notwithstanding, Department of Defense reviewers (ostensibly with NARA supervision at the National Declassification Center) treated the McNamara and the Lemnitzer memos as if they had never been declassified before and cited six different exemptions from Executive Order 13526 to justify the excisions," Burr wrote.
"This preposterous situation raises questions about the quality of the declassification review conducted by DOD reviewers of documents held by the National Archives," he added.
-Noel Brinkerhoff
To Learn More:
Annals of Overclassification (by William Burr, National Security Archive)
Foreign Relations of the United States, 1961–1963 Volume VIII, National Security Policy, Document 46 (State Department)