Pennsylvania School District on the Verge of Privatizing Public Education
Tuesday, December 30, 2014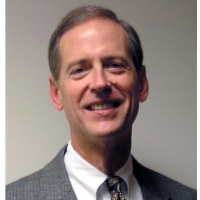 David Meckley (photo: York City Schools Recovery Plan)
The school district for York, Pennsylvania, may soon have all of its public schools operated by a private company as a result of a judge's ruling.
The York City School District developed financial difficulties two years ago, which led to the appointment of a local businessman, David Meckley, as the chief recovery officer. That put him in charge of the district's financial matters except setting the tax rate.
But now Judge Stephen P. Linebaugh granted a request from the administration of outgoing Gov. Tom Corbett (R) and turned control of the district to Meckley, who has advocated for converting all eight of the local public schools to charter schools that would be run by a for-profit company, Charter Schools USA.
Linebaugh has said he can't base his decision on whether switching to a charter school system would be best for the students, but only whether opposing parties, in this case the district and the teachers union, can show "clear and convincing evidence" that the state's petition is "arbitrary, capricious or wholly irrelevant" to restoring financial stability in the district, according to the York Dispatch.
School district officials and the teachers' union opposed Linebaugh's decision and plan to appeal.
Parents, students and the state's incoming governor, Democrat Tom Wolf, who's from York County, object to the move. "I'm disappointed and scared for the future of this district," Bruce Riek, president of the union, told the Dispatch. Others say the conversion to charter schools was inevitable after the appointment of the receiver. "I've felt as though, following all the events that led to where we are now, that this is the plan David Meckley had all along," Clovis Gallon, a York teacher and father of three children who attend district schools, said.
-Noel Brinkerhoff, Steve Straehley
To Learn More:
Attorney: Appeal Already Filed In York City Receivership Case (by Erin James and Nikelle Snader, York Dispatch)
York City School District Will Be Run By Businessman, Judge Decides (by Candy