Patients Not Allowed Access to Data Collected by Implants in their Bodies
Friday, December 07, 2012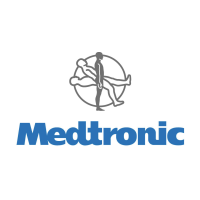 Medical technology has moved faster than government regulators, leaving some patients unable to access data gathered from their own bodies.
Companies like Medtronic, which make defibrillator implants for adjusting a person's heartbeat, provide information collected from these devices to doctors, but not to patients. The only way a patient can obtain the data about their own heart functions is through their physician.
Medtronic says it is barred by federal law from turning over the implants' raw data directly to patients. And even if it could legally do so, it would have to develop a device that would make the data understandable and useful for patients—a task that would take time and money.
Money, according to critics, is what this dilemma is really about. After all, Medtronic is considering selling the aggregate data collected from the implants to health systems or insurance companies.
One possible solution to the problem would be to amend HIPAA (the Health Insurance Portability and Accountability Act), the 1996 law that now governs patient access to their health files.
-Noel Brinkerhoff
To Learn More:
Heart Gadgets Test Privacy-Law Limits (by Amy Dockser Marcus and Christopher Weaver, Wall Street Journal)
Implant Devices Collect Patient Data, But Patients Denied Access (by David Hill, Singularity Hub)
Majority of Implanted Medical Devices Never Safety Tested (by David Wallechinsky and Noel Brinkerhoff, AllGov)
Growing Controversy over Use of Medtronic's Infuse for Bones (by Ken Broder, AllGov)