Pastors Prepare to Taunt IRS by Endorsing Candidates Despite Tax-Exempt Status
Tuesday, September 25, 2012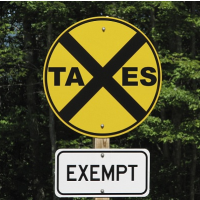 Religious leaders by the hundreds are daring the Internal Revenue Service (IRS) to come after them for violating a government regulation that prohibits church leaders from endorsing political candidates.
Organizers are hoping that on October 7, more than 1,000 pastors will participate in "Pulpit Freedom Sunday," during which they will tell their followers who they should vote for in November.
The event is intended to provoke the IRS into revoking the tax-exempt status of one or more participating churches, so that they can sue the agency in federal court. Organizers contend the IRS rule banning political endorsements violates the First Amendment rights of preachers, and should be thrown out.
Since 1954, the IRS has prohibited tax-exempt organizations, such as churches, from publicly supporting campaigns. The IRS enforced the law under Presidents Bill Clinton and George W. Bush, however since Barack Obama became president, the IRS has stopped enforcement. Oddly, the "Pulpit Freedom Sunday" movement was created in 2008 by the conservative Alliance Defending Freedom to oppose Obama's candidacy.
It is estimated that the federal government loses $25 billion a year in revenue by allowing churches, mosques and synagogues to operate tax-free.
-Noel Brinkerhoff, David Wallechinsky
To Learn More:
Pastors Pledge To Defy IRS, Preach Politics from Pulpit Ahead of Election (by Cristina Corbin, Fox News)
Tax-Exempt Churches Plan to Engage in Illegal Electioneering (by Matt Bewig, AllGov)