Parks Director Jarvis, Bowing to Coca-Cola, Halted Plastic Bottle Ban in Grand Canyon
Friday, November 11, 2011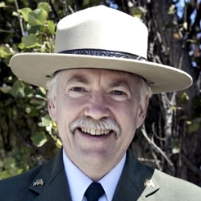 Jon Jarvis
Stephen Martin, the former top parks official at the Grand Canyon, said his boss told him last December that Coca-Cola, which sells Dasani water bottles and has donated more than $13 million to the parks, had questioned the bottle ban through the foundation.
"That was upsetting news because of what I felt were ethical issues surrounding the idea of being influenced unduly by business," Martin told The New York Times. "It was even more of a concern because we had worked with all the people who would be truly affected in their sales and bottom line, and they accepted it."
The Park Service had already installed
filling stations
for reusable bottles when the plan was halted. Jarvis cited "concern for public safety," while a Coca-Cola spokeswoman, Susan Stribling, told the
Times
that banning plastic bottles was limiting freedom of choice.
Although the conflict occurred last year, details of the story only came out recently because the Park Service stonewalled Freedom of Information Act requests by the Public Employees for Environmental Responsibility (PEER). A Park Service employee finally supplied The New York Times with copies of relevant emails.
Plastic bottles account for about 30% of total waste at the Grand Canyon. Under the George W. Bush administration, the Park Service banned all disposable bottles from
Zion National Park
in Utah, without interference from corporate interests.
-Noel Brinkerhoff, David Wallechinsky
Things Don't Always Go Better with Coke (Public Employees for Environmental Responsibility)