Obama vs. Obama over Rural Broadband Internet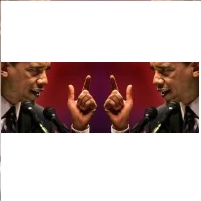 The enormous size of the federal government's Executive Branch can sometimes result in one hand not knowing—or working against—what the other is doing. Case in point: the Obama administration's effort to expand broadband in rural communities.
President Barack Obama has said that increasing the availability of high-speed Internet service is a priority of his administration, and that includes offering it to more small towns and unincorporated areas across America.
-Noel Brinkerhoff