Obama Loosens Restrictions on Lobbyists Serving on Advisory Boards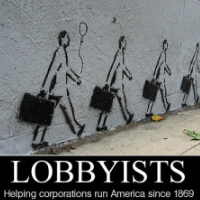 The Obama administration has eased its restrictions on lobbyists serving on federal advisory boards after losing a court fight over the issue.
Following rules promoted by President Barack Obama in 2010 that barred lobbyists from being advisers on the boards, a group of lobbyists who had been dismissed from boards sued the government claiming the restrictions violated their rights.
They won their case in federal court, forcing the Office of Management and Budget (OMB) to issue new guidelines that allow lobbyists to serve on the boards if they are representing clients.
"This change vindicates the First Amendment rights of these individuals, while also allowing trade agencies to benefit from their technical expertise," Charles Rothfeld, a partner at Mayer Brown who represented the lobbyists in court, told The Hill in an email.
"The government offered no substantial justification for denying these individuals the right to serve on industry trade advisory committees, and the rules actually harmed the public interest in transparency by driving many lobbyists to de-register," he added.
Lobbyists not representing a specific interest will still be banned from the boards, according to The Hill's Megan Wilson.
Reaction on the move from good-government groups was mixed. "It really shows OMB backpedaling on Obama's policies dealing with ethics and lobbying activity," Craig Holman, a lobbyist for the government watchdog group Public Citizen, told Politico.
But the Sunlight Foundation is taking a wait-and-see attitude toward the change. "We have long thought that rather than an arbitrary ban on one category of influencers, while still offering corporate heads, union leaders and 'stealth' or unregistered lobbyists a seat at the table, the public would be better served with a strengthened disclosure regime," Sunlight's Lisa Rosenberg wrote.
The legal case focused on the U.S. Trade Representative's Industry Trade Advisory Committees and boards at the Department of Commerce. But the new rules may also be applied to industry boards at other agencies.
-Noel Brinkerhoff, Steve Straehley
To Learn More:
White House Eases Lobbyist Ban (by Megan Wilson, The Hill)
Disclosure Needed as Obama Administration Reverses Lobbyist Ban (by Lisa Rosenberg, Sunlight Foundation)
W.H. to Reverse Part of Lobbyist Ban (by Byron Tau, Politico)
White House Drops Part of Lobbyist Ban (by Fredreka Schouten, USA Today)
Revised Guidance on Appointment of Lobbyists to Federal Advisory Committees, Boards, and Commissions (Office of Management and Budget)
Lobbyists Sue to Reverse Ban on Serving on Government Advisory Committees (by Noel Brinkerhoff, AllGov)