Obama Files More Anti-Leaker Cases in 2 Years than all Presidents in Last 40 Years
Wednesday, March 09, 2011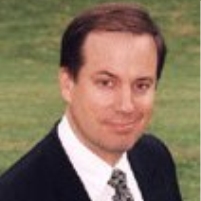 Thomas Drake
The administration that promised more openness with government information has instead taken a tougher stance on whistle-blowing than any other White House in the last four decades.
Since taking office, President Barack Obama's
Department of Justice
has filed criminal charges in five separate cases involving unauthorized distribution of classified national security information to the media. Before Obama, the government prosecuted a total of three cases during the previous 40 years.
The two highest profile cases being pursued currently involve WikiLeaks; one against founder Julian Assange and another against Army Private Bradley Manning who is accused of turning classified military and diplomatic files over to the whistle-blowing website.
A third case, begun during the Bush-era, is against former
National Security Agency
official Thomas Drake, who was charged with willful retention of national defense information after allegedly leaking information about waste in the government's secret surveillance program to the
Baltimore Sun
in 2006 and 2007.
Another trial will decide whether former
CIA
officer Jeffrey Sterling leaked information about a covert operation to sabotage
Iran
's nuclear weapons program.
The Obama administration also prosecuted FBI contract linguist Shamai Leibowitz for sharing classified documents with a blogger and has accused State Department contract analyst Stephen Kim of giving a Fox News reporter secret information regarding U.S. policy regarding North Korea.
The Obama administration's hard-line stance may end up having a chilling effect on others who want to expose wrongdoing on the government's part, says Jesselyn Radack, a former Justice Department attorney now with the
Government Accountability Project
.
Radack told Politico that it's "very destructive and damaging to be going after people for leaks that embarrass the government," adding the policy is "a disturbing one, particularly from a president who got elected pledging openness and transparency—and someone who also got elected thanks to a lot of [Bush-era] scandals that were revealed by whistleblowers."
-Noel Brinkerhoff