Obama Administration Sets New Fuel Efficiency Standards…with Loopholes
Thursday, August 30, 2012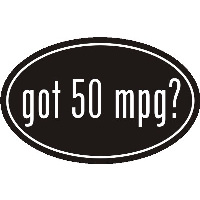 Auto manufacturers will be required to increase fuel efficiency standards in the coming years under new rules adopted by the Obama administration. But the standards contain important loopholes that will mitigate some of the achievements, according to one environmental group.
By 2025, car makers will have to nearly double the average fuel economy of new cars and trucks, from the current 29 miles per gallon (mpg) to 54.5 mpg.
According to the Center for Biological Diversity, however, the new standards will result in only "modest fuel economy improvements." Furthermore, greenhouse gas emissions from cars and light trucks will continue to increase from 2017 through 2025 and beyond.
"These standards ignore the urgency of the climate crisis," said Vera Pardee, an attorney at the Center for Biological Diversity's Climate Law Institute, in a prepared statement. "Gas mileage will improve modestly over the next 13 years, but not enough to offset total emissions from an increasing number of cars driving more miles. It's especially unfortunate that the new rules again encourage automakers to put more gas-guzzling trucks and SUVs on the road."
The environmental group says the new goal of 54.5 mpg by 2025 will more likely be reduced to 47 mpg once certain credits, such as those for air-conditioning units, and "flexibilities" are factored in. Not including electric cars, the current commonly available car with the best fuel efficiency rating is the Toyota Prius at 42 mpg.
Also, the new standards provide incentives to build more SUVs and heavier pickup trucks, according to the Center. This will result in more of these vehicles on the road that consume more fuel and emit more greenhouse gases than cars.
The new standards have been endorsed by thirteen major automakers, including General Motors, Ford and Chrysler, but are opposed by the campaign of Republican presidential candidate Mitt Romney, which characterized them as "extreme."
-Noel Brinkerhoff
To Learn More:
New Mileage Standards Out of Step With Worsening Climate Crisis (Center for Biological Diversity)
U.S. Sets Higher Fuel Efficiency Standards (by Bill Vlasic, New York Times)
Obama Miles-Per-Gallon Standards Worse than Those of Bush (by Noel Brinkerhoff, AllGov)