Nominee for U.S. Ambassador to Norway Gives Up; Who Was George Tsunis?
Thursday, December 18, 2014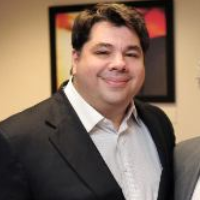 George Tsunis (photo: Stony Brook University)
A key fundraiser President Barack Obama nominated to serve as ambassador to Norway has withdrawn his name following opposition from U.S. senators and considerable criticism from Norwegians.
George Tsunis, a New York businessman and managing director of Chartwell Hotels, blundered his way through his Senate confirmation hearing earlier this year. Under questioning from senators, Tsunis mistakenly labeled Norway's prime minister a "president" and insulted the Progress Party, which is part of the coalition government, accusing it of spewing "hatred" and being "fringe elements" in Norwegian politics.
Senator John McCain (R-Arizona), whom Tsunis supported in 2008 to the tune of $50,000, excoriated his former supporter during confirmation hearings. Tsunis switched sides in 2012, raising nearly $1 million for Obama and contributed $300,000 to Democratic super PACs and $75,800 to the Obama Victory Fund, according to Newsday.
The appointment spurred criticism of Obama for appointing so many political allies, as opposed to career diplomats, as ambassadors.
At least three Democratic senators, Minnesota's Al Franken and Amy Klobuchar and South Dakota's Tim Johnson, threatened to vote against Tsunis' confirmation, prompting him to pull out.
Numerous Norwegians expressed opposition to Tsunis, including Kjell Erik Eilertsen, who posted on AllGov.com: "If it looks like an idiot. If it sounds like an idiot. It is probably an idiot."
"Smart lawyer—who cares? After the hearing, nobody does. If America send this man as US ambassador to Norway, I believe many Norwegians, including myself will wonder, what the hell is going on in the US Senate. His learning curve is so steep, he will make himself the clown of the year, several years in a row, and will probably never be taken seriously," Eilertsen added.
-Noel Brinkerhoff
To Learn More:
Long Islander George Tsunis' Bid To Become U.S. Ambassador To Norway 'Is Over' (by Tom Brune, Newsday)
Ambassador to Norway: Who Is George Tsunis? (by Matt Bewig, AllGov)