Nation's Worst Cancer Doctor Pleads Guilty to Medicare Fraud
Friday, September 19, 2014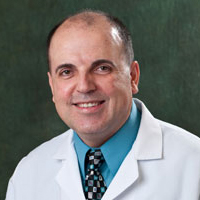 Dr. Farid Fata
A Detroit cancer physician, whom some have labeled Dr. Evil, has agreed to plead guilty to Medicare fraud for bilking the government out of millions of dollars.
But the fraudulent billing doesn't even begin to tell the story of Dr. Farid Fata.
The one-time respected oncologist was caught lying to patients about their health, telling some who did not have cancer that they did in order to give them unnecessary chemotherapy treatment just so he could bill Medicare for the procedure.
In other cases, Fata lied to those with cancer that they were getting better, when in fact their tumors were growing. All the while, the Lebanese-born doctor ordered unusually large and dangerous amounts of chemo for these individuals.
Prosecutors convinced Fata to avoid going to trial, and reached a deal in which he admitted to multiple counts of healthcare fraud, money laundering and conspiracy to give or receive kickbacks. While the guilty plea covers cases involving 10 patients, it is believed that his victims numbered in the hundreds.
U.S. Attorney Barbara McQuade told the Detroit News "this was one of the most egregious crimes I've ever seen."
"In this case, we had Dr. Fata administering chemotherapy to people who didn't need it, essentially putting poison into their bodies and telling them that they had cancer when they didn't have cancer," McQuade told the Detroit Free Press. "The idea that a doctor would lie to a patient just to make money is shocking...Dr. Fata was unique in that he saw patients not as people to heal, but as commodities to exploit."
Sentencing will take place early next year. Fata faces up to 195 years in prison and $750,000 in fines for fraud and money laundering. But McQuade intends to ask the judge to sentence Fata to life in prison for his crimes.
The doctor received more than $91 million from the federal government for his medical billings between 2007 and 2013. It was unclear from the criminal complaint filed against him how much of this sum resulted from fraud. A portion of Fata's ill-gotten gains had allegedly been earmarked for spending on his $3 million seaside castle in Lebanon, according to the doctor's emails that prosecutors had hoped to disclose at trial.
Angela Swantek, a veteran oncology nurse, was the first to have contacted state officials about Fata's suspicious chemotherapy practices in 2010. She told the Detroit media that she is angry at Michigan authorities for claiming they had found no wrongdoing. "I handed Dr. Fata to them on a platter and they did nothing," she said. She was relieved when federal investigators stepped in and finally charged Fata.
-Noel Brinkerhoff
To Learn More:
Surprise Guilty Plea for Oakland Twp. Cancer Doctor over False Treatments, Fraud (by Oralandar Brand-Williams, Detroit News)
Cancer Doc Admits Scam, Giving Patients Unneeded Chemo (by Tresa Baldas, Detroit Free Press)
Dr. Evil Pleads Guilty to Massive Medicare Fraud and Giving Unnecessary Chemo Treatment (by Allan Lengel, Tickle the Wire)
U.S. v. Farid Fata (U.S. District Court) (pdf)