Nation's Biggest Student Loan Agency Won't Reveal Loan Forgiveness Policy Unless Asked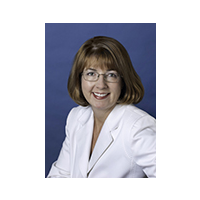 HSEAA executive director Gabrielle Charette
By Annie Waldman, ProPublica
Some restaurants have secret menus, special items that you can only get if you know to ask. New Jersey's student loan program has secret options, too — borrowers may be able to get help from the agency, but only if they know to ask.
New Jersey has the largest state-based student loan program in the country, with particularly stringent terms that can lead to financial ruin, as ProPublica and the New York Times recently detailed. The agency overseeing the program says it has a policy to help some families if the children who were supposed to benefit from the loans die.
But internal emails show that staffers at the Higher Education Student Assistance Authority, or HESAA, have been instructed not to tell families that they may qualify for help unless they explicitly ask.
"Families of deceased borrowers (or surviving cosigners) must inquire if HESAA has a policy on loan forgiveness," a supervising staffer wrote in an email to employees in May 2016. "We should not be volunteering this information."
Similar instructions were sent out three years earlier. "Only advice the cosigner/coborrower about loan forgiveness when asked," wrote the same staffer in a 2013 email about what to do when borrowers die. A senior supervisor was cc'ed on both emails.
The agency said that the instructions were not agency policy.
"The emails you shared with us do not accurately reflect the Authority's policy or practice on loan forgiveness," said Marcia Karrow, the agency's chief of staff, in an emailed statement. (Read the agency's full response.)
Karrow did not provide any emails from management correcting the instructions circulated in 2013 or 2016 after they were sent out. Instead, she said, "in person training was provided."
The agency says that over the past four years, they have helped 35 of 50 cosigners or co-borrowers who have requested assistance after a borrower died or became disabled. But it is impossible to know how many could have been helped if they knew to ask.
It's not the first time that New Jersey has required borrowers to jump through hoops to get help.
After Superstorm Sandy devastated New Jersey in November 2012, thousands of residents faced financial ruin: Nearly 350,000 homes were destroyed, about 100,000 workers filed unemployment claims, and business losses totaled over $8 billion.
Given how overwhelmed many residents were, the agency's chief executive said New Jersey did not tell credit agencies about any late payments in the month after the storm.
"No one who made a late payment has to worry about their credit rating being adversely affected," Executive Director Gabrielle Charette said at the board meeting in January 2013.
But that wasn't what happened. Instead, the agency only erased late payment reports if a borrower requested it.
"All reportings from Nov 2012 can be removed when disputed," a program officer instructed staff in an August 2013 email related to Hurricane Sandy credit reporting appeals.
Following the storm, the agency did put a note on its website telling borrowers to contact them if they were struggling and says it sent written notice about the delinquency policy to borrowers.
When asked about credit reporting after the storm, initially Karrow stood by the statements of the executive director. "Regarding Hurricane Sandy, no delinquencies were reported to any credit agency during the month of November, 2012," she said in an emailed statement to ProPublica.
But when ProPublica showed that a borrower had indeed been reported late in November 2012, the agency changed its response to say officials had discovered that credit reporting had not been suspended, "as had been directed by the Executive in the early days following the storm."
The instructions to staff illustrate just one side of the agency's hard-nosed approach in dealing with struggling student borrowers.
As we have detailed, repayment of New Jersey's loans cannot be based on income and borrowers who struggle to find a job or face financial hardship are given few breaks.
In one case, HESAA insisted that a mother continue to pay off loans she cosigned with her son even after he was murdered.
New Jersey's agency has collection powers that surpass those of even the most predatory for-profit lenders. Backed by the power of the state, the agency can garnish wages, revoke state income tax refunds, suspend professional licenses and even take away lottery winnings — all without getting a court's approval. Once borrowers default, the agency cuts off contact with them, sending their accounts to a collection firm that can tack on an extra 30 percent in attorney fees.
Karrow previously told ProPublica and the New York Times that "the vast majority of these borrowers are happy with the program and are pleased that NJCLASS provided them the opportunity to pursue the higher education of their choosing." (Read the agency's responses to our previous questions.)
In response to our reporting, New Jersey Assemblywoman Mila Jasey, who chairs the state assembly's higher education committee, called on New Jersey to review student loan issues at the agency.
"Our state must review the existing system with a more compassionate eye to those situations that have such a destructive impact on people who simply sought to better their lives by earning a college degree," Jasey said in a statement.
To Learn More:
New Jersey Student Loan Agency to Staff: Don't Tell Borrowers About Help Unless They Ask (by Annie Waldman, ProPublica)
New Jersey Student Loan Program Seen as 'State-Sanctioned Loan-Sharking' (by Annie Waldman, ProPublica)
Interest on Student Loans to Give Government $34 Billion a Year in Revenue (by Matt Bewig, AllGov)
Fastest Growing Group of Student Loan Borrowers…Parents Older than 60 (by Noel Brinkerhoff, AllGov)