Minnesota Sues 3M for Polluting Mississippi River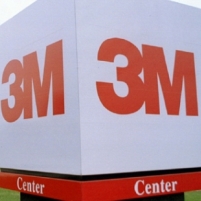 After refusing to pay the bill for decades of pollution from its factories, the 3M Corporation is being sued by the state of Minnesota for discharging perfluorochemicals (PFCs) into the Mississippi River.
The lawsuit was filed after months of negotiations between the state and 3M went nowhere. The pollution began in the 1940s, when the company's manufacturing of Scotchgard, nonstick cookware and firefighting foam resulted in PFCs being discharged into the river.
Because they do not decompose, PFCs accumulate in the environment, fish and people. The chemicals have been linked to cancer in animal studies and to higher cholesterol in humans.
3M refused to settle with the state attorney general, citing a 2007 deal that resulted in the company paying millions for cleanup and remediation.
-Noel Brinkerhoff