Millions of Cell Phone Users' Internet Activity Secretly Tracked for Years by Verizon and AT&T
Thursday, November 06, 2014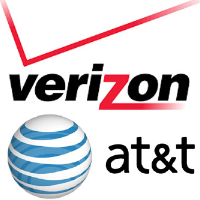 Verizon and AT&T have been snooping on millions of Americans' online browsing habits for years, all without users' knowledge or approval.
The activity involves the use of "supercookies" placed on unencrypted web pages by the telecommunications companies that can't be turned off by cell phone users, according to the Electronic Frontier Foundation (EFF).
Even customers who don't use either provider can have their browsing monitored. If a user connects through a Verizon tower, their web use habits are subject to scrutiny as well. As many as 100 million people have had their internet browsing tracked by the two providers.
EFF contends that the use of the supercookies, or Unique Identifier Headers (X-UIDH), violates the federal Communications Act. X-UIDH allows Verizon and AT&T to "monitor their customers' browsing history and create permanent identification profiles of their habits, likes, and interests. Once installed, the supercookies cannot be deleted nor evaded, even if customers clear their cookies, use private browsing modes, disable third-party cookies, or select 'Do Not Track' in their settings," according to Nadia Prupis at Common Dreams.
Verizon customers can opt-out of the program, but the company still collects data on their browsing history. Verizon does not include government or corporate clients in the program, so it apparently has a way to let personal use customers avoid being tracked as well.
Mobile users who want to see if they're being spied upon can go to AmIBeingTracked.com or lessonslearned.org/sniff.
-Noel Brinkerhoff
To Learn More:
Verizon and AT&T Using Undeletable 'Supercookies' to Track Customers (by Nadia Prupis, Common Dreams)
Verizon Injecting Perma-Cookies to Track Mobile Customers, Bypassing Privacy Controls (Electronic Frontier Foundation)
AT&T Says It's 'Testing' Unique Tracker On Customers' Smartphones (by Kashmir Hill, Forbes)
Verizon is the Only Telecom that Retains Text Message Content (by Noel Brinkerhoff, AllGov)