Mexican Ex-Cop Sought Asylum Claiming he could be Killed if He Was Deported…and He Was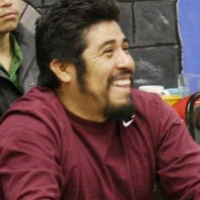 Constantino Morales (photo: Iowa Citizens for Community Improvement)
A former Mexican police officer who fled to the United States seeking asylum after standing up to drug cartels was deported back to Mexico, where he was killed.
Constantino Morales, who served in the Guerrero state police force until 2010, had told U.S. immigration officials and members of Congress that he was likely to die if he was sent back to his home country.
After arriving in the U.S. five years ago, Morales became a community leader on immigration issues in Iowa. He joined the Iowa Citizens for Community Improvement (CCI) in 2011 after experiencing "wage theft in Iowa and racial profiling by the local police departments," according to HolaIowa.com.
That same year he was contacted by immigration authorities regarding his undocumented status after he was pulled over and found not to have a driver's license. He applied for asylum, explaining that he would be in danger if he were deported, but the petition was denied by an immigration judge.
Morales and members of CCI sought help from Iowa politicians, including U.S. Senator Chuck Grassley (R), asking them to help him remain in the U.S. The efforts failed, and he was deported to Mexico on September 2, 2014. On April 5, Morales was shot to death.
"This tragedy could have been prevented," Luis Rodriguez, CCI leader, told HolaIowa.com. "People are dying while Congress and our elected officials fail to act. How many more people have to die?"
-Noel Brinkerhoff
To Learn More:
Des Moines Community Leader Killed in Mexico after Deportation (HolaIowa.com)
Constantino Morales Warned He Could Be Killed If He Was Deported. Then He Was. (by Esther Yu-Hsi Lee, ThinkProgress)