Lower the Voting Age to 17: Nancy Lublin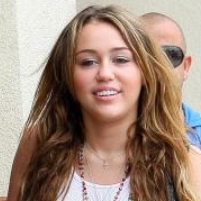 Miley Cyrus...shold she vote in next election?
Whereas many see 17-year-olds as lazy, apathetic or disengaged, Nancy Lublin sees them as individuals who deserve the right to vote. The CEO of the youth-oriented non-profit DoSomething.org argues the negative labels placed on this age group are unfair, and do not "represent this generation at large," which she finds to be "outspoken, informed, mature and wired."
It makes sense to Lublin to lower the voting age when considering that 17-year-olds can hold jobs, drive cars, operate heavy machinery, be tried in court as adults (in 36 states), and serve their country in the military.
She also cites the fact that many countries today allow teenagers age 17 or younger to vote, including
Indonesia
,
Israel
,
Cuba
, the Philippines, North Korea, Austria,
Brazil
, and parts of
Germany
. And many other countries are considering lowering the voting age, including the
United Kingdom
, Taiwan,
Canada
,
Australia
, New Zealand, and
Venezuela
.
"The last time the voting age was lowered was in 1972," writes Lublin. "The Vietnam War draft was the catalyst …. [and] lowering the voting age did not provoke a partisan shift in either direction or rioting in the streets. It gave a voice to a small but important slice of our population—an informed and engaged demographic that deserved to have their opinions counted."
-Noel Brinkerhoff