Louisiana Public Defenders Sue New Orleans Judges for Refusing to Follow Law
Thursday, January 13, 2011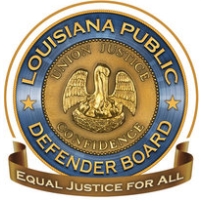 The public defenders say 23 municipal judges have not been collecting a mandatory $35 fee from criminal defendants—money that goes toward paying the salaries of the attorneys. Public defenders in Louisiana make an average annual salary of $40,000, the board claims.
Louisiana was the only state that didn't fund the cost of public defenders through state and local budgets. But in 2007, the state legislature nearly tripled the amount the state paid for public defense, making it responsible for about 75% of the cost.
Public defenders insist, however, that the $35 fee still needs to be collected by all judges in order to fully fund attorneys appointed for those who can't afford one.
Some judges say they waive the fee in some cases for those too poor to afford it. Judge Paul Sens, chief judge of Municipal Court, told the New Orleans Times-Picayune that half of the defendants in Municipal Court are poor and many are homeless, mentally ill or drug addicted. Unpaid court fees trigger arrest warrants that send poor defendants to prison, where, because of their inability to pay a $35 fee, they cost taxpayers $22.39 a day to house them in jail.
The public defenders, on the other hand, point out that at the Criminal District Court, the 13 judges last year collected $2.3 million from defendants that went into their own judicial expense fund, but only $54,000 that went to the public defenders.
-Noel Brinkerhoff, David Wallechinsky