Lawsuits Alleging Law Schools' Inflation of Employment Data Never Allowed to Go to Trial … Until Now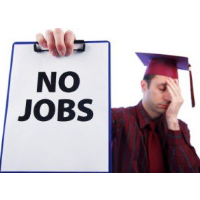 (photo: iStock/Getty Images)
By Elizabeth Olson, New York Times
For the first time, a law school will stand trial on charges that it inflated the employment data for its graduates to lure prospective students.
Nearly a decade has passed since an aspiring young lawyer in California, Anna Alaburda, graduated in the top tier of her class, passed the state bar exam and set out to use the law degree she had spent about $150,000 to acquire.
But on Monday, in a San Diego courtroom, she will tell a story that has become all too familiar among law students in the United States: Since graduating from the Thomas Jefferson School of Law in 2008, she has yet to find a full-time, salaried job as a lawyer.
From there, though, her story has taken an unusual twist: Alaburda, 37, is the first former law student whose case against a law school, charging that it inflated the employment data for its graduates as a way to lure students to enroll, will go to trial.
Other disgruntled students have tried to do the same. In the last several years, 15 lawsuits have sought to hold various law schools accountable for publicly listing information critics say was used to pump up alumni job numbers by counting part-time waitress and other similar, full-time jobs as employment. Only one suit besides Alaburda's remains active.
None of the other cases reached trial because judges in Illinois, Michigan and New York, where several cases were filed, generally concluded that law students had opted for legal education at their own peril, and were sophisticated enough to have known that employment as a lawyer was not guaranteed.
But a California judge let Alaburda's suit proceed, brushing aside efforts by the law school to derail her claims.
"It has taken five years," said her lawyer, Brian A. Procel of Los Angeles. "But this will be the first time a law school will be on trial to defend its public employment figures."
Alaburda's day in court will take on added meaning: These will be her first public words after years of silence while she pursued a remedy for a legal education gone wrong.
To Learn More:
Law Professors Accuse Law Schools of Sending False Information for College Rankings (by David Wallechinsky, AllGov)
Grade Inflation in Law Schools Borders on Ridiculous (by Noel Brinkerhoff, AllGov)