Labor Board Charges Wal-Mart with Illegally Firing and Punishing Employees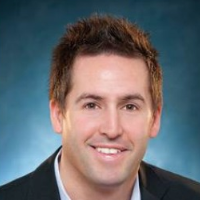 David Tovar
Federal regulators have charged Wal-Mart, the nation's largest employer, with multiple violations of U.S. labor law by violating workers' rights.
The National Labor Relations Board (NLRB) filed a consolidated complaint accusing Wal-Mart of illegally firing and disciplining nearly 70 workers. Some of the targeted employees were punished for going on strike last year, according to the pro-worker group Making Change at Walmart.
The company's illegal actions allegedly took place at 34 stores in 14 states.
More than 60 store managers, as well as company spokesperson and vice president of corporate communication David Tovar, were named in the NLRB complaint for either retaliating against workers or making public threats against them. Tovar was singled out for saying on CBS Evening News that "there could be consequences" for employees who joined a protest in November instead of reporting for work.
Strikes have been held outside Wal-Mart outlets to draw attention to the low wages paid to most workers. Critics contend the company—which makes billions of dollars annually in profits—pays the majority of its store employees less than $25,000 a year.
"Walmart thinks it can scare us with attacks to keep us from having a real conversation about the poverty wages we're paid," Barbara Collins, one of the workers named in the complaint after she was fired from her job, said in a prepared statement.
"But too much is at stake—the strength of our economy and the security of our families—to stay silent about why Walmart needs to improve jobs. Now the federal government is confirming what we already know: we have the right to speak out, and Walmart fired me and my coworkers illegally. With a new CEO taking over in a few weeks, we hope that Walmart will take a new direction in listening to associates and the country in the growing calls to improve jobs," Collins said.
Wal-Mart could be forced to pay back wages, reinstate employees and reverse disciplinary actions if it is found guilty of violating the law.
The NLRB warned Walmart in November of the pending complaint unless it worked out a settlement with the board. Failure to reach a deal resulted in the NLRB going forward with its filing.
Wal-Mart spokeswoman Brooke Buchanan told the Associated Press that the company is looking forward to presenting "the facts of these cases in front of a judge."
"No reasonable person thinks it's ok for people to come and go from their scheduled shift without being held accountable," she said.
-Noel Brinkerhoff
To Learn More:
Feds: Walmart Broke the Law (press release, Making Change at Walmart)
Gov't Charges Wal-Mart with Labor Violations (by Sam Hananel, Associated Press)
Wal-Mart Supreme Court Case Cited in 1,200 Decisions in 2 Years (by Matt Bewig, AllGov)