Justice System for Native Alaskans Singled Out as Worst in U.S.
Thursday, November 21, 2013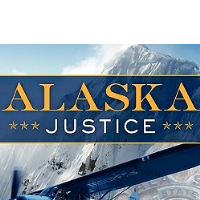 (novel by M.D. Kincaid)
Law enforcement is non-existent in at least 75 Native Alaskan communities, and village public safety officers are underfunded and unarmed, leading to "unconscionable" rates of crime, especially domestic violence, according to the bipartisan Indian Law & Order Commission. Mandated by the 2010 Tribal Law & Order Act to conduct a "comprehensive study of criminal justice relating to Indian Country," the 9-member commission (3 picked by the President and 6 by party leaders in Congress) released its report Tuesday.
The report faulted what it called "the strongly centralized law enforcement and justice systems of the State of Alaska," because "they do not serve local and Native communities adequately, if at all." Alaska refuses to allow Native Alaskans to establish police and courts as Natives have done in other states. The enormous size of the state (663,268 square miles, more than Texas, California and Montana combined) and its tiny population (731,449) yield a population density of only 1.26 people per square mile—less than a quarter of Wyoming's. Native Alaskan villages are often "accessible only by plane, or…snow-machine," hours and even days away from any law enforcement help, leaving criminals to have a field day.
Crime rates in Native Alaskan communities are high as a result, says the report. Alaska Native women, for example, comprise only 19% of the state's population, but account for 47% of rape victims, an over-representation of 250%, and the rate of sexual violence victimization among Alaska Native women was at least 7 times the non-Native rate. In rural Native communities, women suffer rates of domestic violence up to 10 times higher than in the rest of the U.S. and physical assault rates up to 12 times higher. Alaska Natives were also 2.5 times more likely to die by homicide than white Alaskans, and Natives' representation in the Alaska prison system (36%) is twice their share of the general population (19%).
Alaskan Natives are treated differently under federal law than Native Americans elsewhere. Not only has the Alaskan government managed to obtain court rulings that Alaska Natives have no "Indian Country" over which to exercise public safety jurisdiction, but Alaska's legislators frequently get Congress to exempt Alaska from Indian law reforms. In 2012, Republican Sen. Lisa Murkowski inserted language into the Violence Against Women Act ensuring that its reforms would not apply to Alaska Natives, even though one of the Act's key provisions was expanded applicability to Native Americans. "Given that domestic violence and sexual assault may be a more severe public safety problem in Alaska Native communities than in any other Tribal communities in the United States, this provision adds insult to injury. In the view of the Commission, it is unconscionable," the Commission wrote.
"Problems with safety in Tribal communities…are systematically worst in Alaska," the report said, while charging that "Alaska's approach creates and reinforces discriminatory attitudes about Alaska Natives and the governing capacities of Alaska Native Tribes." The report urges Alaska to adopt a new policy approach based on the recognition that "the immediate and overriding need is for a criminal justice system that fully recognizes, respects, and empowers [Alaska Native] governments."
Arguing that "control and accountability directed by local Tribes is critical for improving public safety," the report urges Alaska to reform the tribal justice thereby allowing the Native communities to establish armed police, jails and courts empowered to handle criminal cases. If it does not, the report warns, Congress may decide to legislate such reforms by expanding "Indian Country" in Alaska, which Alaska's government has opposed for decades as a matter of so-called "states' rights."
-Matt Bewig
To Learn More:
Federal Panel Condemns Alaska's Village Justice System (by Richard Mauer, Anchorage Daily News)
Despite VAWA, Native Alaskan Women Get Little Protection (by Rick Cohen, NPQ)
A Roadmap For Making Native America Safer: Report To The President And Congress Of The United States (Indian Law and Order Commission)
Chapter Two | Reforming Justice for Alaska Natives: The Time is Now (pdf)