Judge Slams Government Lawyers in Failed Whistleblower Case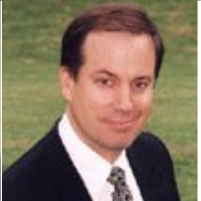 Thomas Drake
Federal Judge Richard Bennett made it clear recently just how out-of-bounds the Obama administration was in going after former
National Security Agency
(NSA) official Thomas Drake for allegedly leaking classified information to the media.
During a July 15 sentencing hearing for Drake, Bennett harshly criticized the
Department of Justice
's case that ultimately fell apart, but not before Drake's life was devastated and he was subjected to a government-imposed tyranny.
The case began in 2007 when federal law enforcement raided Drake's home looking for evidence of his giving secret documents to a reporter. But it was another two and a half years before Drake was indicted on 10 felony counts. His alleged crime was telling Siobhan Gorman, a reporter at the Baltimore Sun, about the NSA's decision to reject a $3 million in-house program for collecting Internet and cell phone communications in favor of a $1.2 billion contractor-run alternative.
Then, in June, federal prosecutors dropped most of the charges, leading to Drake pleading guilty to a misdemeanor charge of exceeding authorized use of a government computer.
Bennett sentenced him to a year of probation and 240 hours of community service.
But the judge saved the toughest punishment for prosecutor William Welch III, who insisted Drake be fined at least $50,000 to send a message to other whistleblowers. Welch also accused Drake of profiting from his ordeal by receiving a $10,000 prize as part of the
Ridenhour award
presented to him.
Bennett told the court: "There has been financial devastation wrought upon this defendant that far exceeds any fine that can be imposed by me. And I'm not going to add to that in any way."
Welch also played a lead role in the bungled prosecution of Sen. Ted Stevens (R-Alaska) on corruption charges.
The judge also rebuked the Justice Department for its handling of the case, especially when "on the eve of trial, in June of 2011, the government says, whoops, we dropped the whole case."
By then Drake had gone through "four years of hell" that a citizen shouldn't endure. "It was not proper. It doesn't pass the smell test," according to Bennett.
-Noel Brinkerhoff