JPMorgan and Deutsche Bank Accused of Fraud in Both U.S. and Italy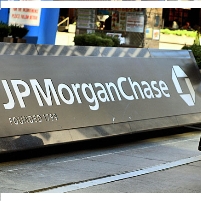 JPMorgan Chase and Deutsche Bank find themselves facing lawsuits on both sides of the Atlantic over their financial strategies that helped cripple the financial industry in the United States and Italy.
Meanwhile, the city of Milan, Italy, wants out of the interest-rate swaps it bought into from JPMorgan and Deutsche. Told they would benefit by trading in their fixed-rate deals for floating ones, Milanese banks are now afraid of the hit they will take if, as analysts predict, interest rates begin to climb in the next couple of years.
As with the American civil case, the Italian one also involves other financial firms. The Italian prosecutor behind the case claims JPMorgan Chase made 45 million Euros and Deutsche Bank earned 25 million Euros from the interest-rate swaps.
-Noel Brinkerhoff