Johnson & Johnson Ordered to Pay Billion-Dollar Penalty for Risperdal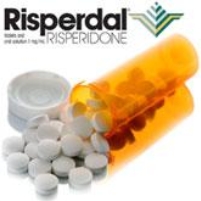 Johnson & Johnson must pay a $1.1 billion judgment after an Arkansas jury found the company guilty of misleading doctors and patients about the antipsychotic drug Risperdal.
The company was accused of defrauding
Medicaid
by not properly disclosing Risperdal's risks and deceptively marketing it as safer and more effective than similar medicines. Johnson & Johnson also marketed the drug towards children and seniors with various problems, doing so without the approval of the
Food and Drug Administration
and, indeed, after being warned not to do so. The FDA approved Risperdal only for treatment of schizophrenia, bipolar disorder, and irritability associated with autistic disorder in children and adolescents. Doctors, however, can prescribe it for other conditions, which they were encouraged to do by misleading sales letters from Johnson & Johnson.
The penalty is the third and largest so far handed down by a state justice system against the company for the way it sold Risperdal. Previous penalties were issued in Louisiana and South Carolina and the company settled with Texas in January. So far 11 states have sued J&J over Risperdal violations.
At its peak in 2007, the drug made $4.5 billion in sales for Johnson & Johnson. The company's net income last year was $9.7 billion based on $65 billion of revenue. Because no criminal charges have been filed against company executives, it would not be surprising if J&J and other pharmaceutical continued to pursue similar deceptive practices, factoring possible fines, penalties and legal fees into their financial plans.
-David Wallechinsky, Noel Brinkerhoff
To Learn More:
VA Spent $717 Million for Useless Post-Traumatic Stress Drug (by David Wallechinsky, AllGov)