Is Prime Healthcare Starving Its Medicare Patients?
Wednesday, February 23, 2011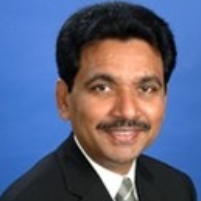 Lex Reddy, CEO of Prime Healthcare
State and federal investigations are already probing the work of Prime for allegedly overbilling the Medicare system by millions of dollars in connection with a reported outbreak of septicemia infections.
Like those suffering from kwashiorkor, patients with septicemia infections can earn hospitals bonuses from the U.S. government.
The investigation by California Watch also found Prime reported in 2009 that 25% of its Medicare patients were malnourished, a diagnosis that also can entitle a hospital to a reimbursement bonus from the government. The state average for hospitalized seniors suffering from malnutrition was 7.5%.
In addition, it was discovered that of the 10 California hospitals reporting the highest malnutrition rates among Medicare patients, eight—including the top four—were owned by Prime.
-Noel Brinkerhoff