In Post-Nuclear Disaster Plan, EPA Allows Dangerous Levels of Radioactivity in Drinking Water, Claims Watchdog
Saturday, October 29, 2016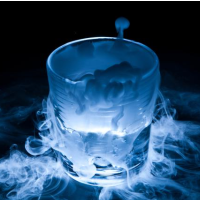 (photo: Andrew W.B. Leonard, Getty Images)
By Lana Morelli, Courthouse News Service
WASHINGTON (CN) - A nonprofit government watchdog claims in court that the Environmental Protection Agency is wrongly withholding documents related to a draft plan to protect drinking water in the event of a nuclear disaster.
In a complaint (pdf) filed in the D.C. District Court on Oct. 24, Public Employees for Environmental Responsibility says it filed a Freedom of Information Act request for records related to the EPA's "Draft Action for Drinking Water after a Radiological Incident" on Sept. 6, 2016.
According to the complaint, the draft plan proposes changes to the standards for determining when water would be considered safe to drink following a nuclear incident.
But PEER says the draft omits mention of potentially dangerous concentrations of radioactive contaminants that would be allowed in water deemed safe to drink.
The organization says it believes the undisclosed concentrations far exceed what is known to be safe, and it is seeking the requested documents to prove its case and explain its concerns to the public.
PEER says the EPA is stonewalling on producing the requested documents, frustrating its efforts to educate the public about the proposed policy changes in an "arbitrary and capricious" violation of federal law.
It is asking the federal court to order the disclosure of the documents it is seeking.
PEER is represented by Laura Marie Colangelo Dumais, of Public Employees for Environmental Responsibility in Washington.
To Learn More:
PEER v. EPA (U.S. District Court, District of Columbia) (pdf)
Draft Protective Action Guide (PAG) for Drinking Water (EPA) (pdf)
Researchers Predict Radiation from Fukushima Nuclear Disaster to Hit U.S. West Coast by April (by Noel Brinkerhoff and Ken Broder, AllGov California)
20 Government Tips for Surviving a Nuclear Attack (by David Wallechinsky and Noel Brinkerhoff, AllGov)