Growing Number of Counties Decide it's not Worth Prosecuting Marijuana Offenders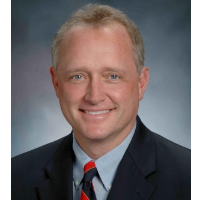 Joe Deters (photo: Hamilton County)
County leaders and law enforcement in Texas, Florida and Ohio are taking new approaches to the issue of arresting people for marijuana possession.
Some county prosecutors in Texas are avoiding charges altogether for individuals caught with small amounts of pot. "The only people who do jail time for marijuana are the people who want to do jail time for marijuana," Shannon Edmonds, director of governmental relations for the Texas District and County Attorneys Association, told the Texas Tribune.
In Cameron County, Texas, District Attorney Luis Saenz stopped busting people for less than a third of an ounce two years ago. As a result, misdemeanor marijuana court filings in Cameron have dropped 57%.
In Harris County, home to the city of Houston, the district attorney's office is using a First Chance Intervention Program "to break the logjam of roughly 10,000 misdemeanor marijuana filings that hit the historically jammed dockets of Harris County's misdemeanor courts, which have the feel of a very crowded airport," Terri Langford wrote at the Texas Tribune. The program allows first-time offenders to avoid prosecution by completing eight hours of class or community service, although they must submit to monitoring by a probation officer. The result has been a 20% drop in marijuana case filings so far this year, compared to 2014.
In Florida, Miami-Dade County leaders are considering a proposal that would give police officers the option of writing a $100 civil citation to those accused of misdemeanor possession of 20 grams or less of marijuana instead of arresting them.
In Ohio, a task force chaired by Hamilton County Prosecutor Joe Deters issued a report saying a proposed constitutional amendment to legalize medical and personal use marijuana could create more than 30,000 jobs and generate nearly $7 billion for the state's economy.
Legalization of marijuana in other states "has not led to drastic increases in crime, adult or teen use, workplace injuries, or negatively impacted other aspects of public safety," noted the report.
"As a county prosecutor, I have seen firsthand how ineffective, inefficient and sometimes harmful our current marijuana laws are," Deters wrote in the report, which did not recommend any particular action on the proposed amendment. The issue is expected to land on the state's November ballot for voters to have their say.
-Noel Brinkerhoff
To Learn More:
Prosecutors Take Pot Cases Into Their Own Hands (by Terri Langford, Texas Tribune)
S. Florida Moves Toward Reducing Marijuana Arrests (by Adam Linhardt, Keys News)
Prosecutor's Report: Marijuana Could Generate Billions For Ohio, Create Thousands Of Jobs (by James Leggate, WCPO)
Americans Overwhelmingly Prefer Treatment to Prosecution for Illegal Drug Users; Alcohol Viewed as more Harmful than Marijuana (by Noel Brinkerhoff, AllGov)