Florida Prison Inspector Claims Massive Retaliation after Testifying about Prison Abuse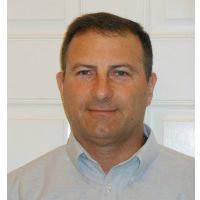 Doug Glissom
Mary Ellen Klas, Times/Herald Tallahassee Bureau
TALLAHASSEE -- Weeks after a Department of Corrections inspector privately told members of a state Senate committee about what he suspected was coverup and abuse at the state prison agency last year, he was hit with six internal investigations in a single day, all aimed at discrediting him or forcing him out.
The unprecedented number of investigations gave grounds for the agency to reassign the investigator, Doug Glisson, move his office to what agency staff calls a former broom closet, take away access to his past emails and work files, and then conduct an investigation that lasted months -- without interviewing alleged witnesses or verifying many facts.
When Glisson, a supervisor who has a 20-year career in law enforcement, protested in a six-page letter to his supervisors, he was subjected to a verbal tirade from Inspector Brian Falstrom so loud and filled with invective that it scared the other office staff who overhead it all.
"It was very scary for me," said Stephanie Land, who worked in the office next to Glisson in the agency's Office of Internal Audits. "He yelled a lot."
When asked in court if she was in "fear of being retaliated against" because of her testimony, she responded: "A little, yeah."
The extent of the Department of Corrections' alleged retaliation against one of five whistle-blowers has come to light in detailed transcripts and documents filed as part of an ongoing legal fight in a Tallahassee court.
Glisson is now suing the agency, seeking a formal review process in which he alleges his rights have been violated.
He and four other Department of Corrections investigators, John Ulm, David Clark, Aubrey Land (no relation to Stephanie Land) and James Padgett, unsuccessfully sued the agency in 2014 after Gov. Rick Scott's inspector general, Melinda Miguel, refused to give them special protection that would have shielded them from administrative consequences.
The department has rejected Glisson's claim that his rights under the "Officers' Bill of Rights" have been violated. It is fighting his call for a compliance review hearing and says the timing of the investigations of Glisson had nothing to do with the fact that the whistle-blowers were cooperating with the Senate Criminal Justice Committee.
"Although the timing may have been poor, these (complaints) had been held up for some time and we needed to get them investigated and to get them over with, for the employee's sake," said McKinley Lewis, Department of Corrections spokesperson. "None of these are retaliation related."
But Glisson's attorney says that the agency piled on the complaints, failed to properly investigate them, then refused to address Glisson's complaint that Falstrom was biased against him.
"The travesty here is he complains that his rights are being intentionally violated and instead of investigating they dismiss it," said Ryan Andrews, who is representing Glisson. "You would think that is an allegation that would want to be looked into."
In Glisson's letter to Secretary Julie Jones last May, he called for Falstrom to be removed from the investigation because, according to another investigator who testified in a sworn affadavit, Falstrom had called Glisson an "effing whistle-blower." Only after Glisson sued last fall was Falstrom removed from the case.
Glisson believes he is being punished for speaking out against former Inspector General Jeffery Beasley, accusing his former boss of improperly and unethically interfering with pending investigations. After Glisson first approached committee members in private, he and three others testified March 9, 2015, before the Senate Criminal Justice Committee alleging that Beasley:
--Shut down an investigation into the death of an inmate at Jefferson Correctional Institution by the hands of guards.
--Ordered investigators to cover up that a doctor who had been hired by the agency had his license revoked from another state.
--Ordered Glisson and another inspector to tamp down an investigation into inmate abuse by a training center director because of a "Capitol connection" -- someone who had close ties to a person in Scott's office.
Testifying under oath during a Nov. 23 court hearing, Glisson said he believes the investigations were "in direct retaliation for my testimony before the Senate Criminal Justice Committee about improper interference by our IG Beasley."
Beasley had been grilled by Sen. Greg Evers, chairman of the committee, during a Feb. 2, 2015, hearing about the "Capitol connection," and Evers hinted that Beasley had knowledge of a coverup. Beasley denied it.
Two weeks later, Beasley personally penned a letter to Glisson and other whistle-blowers notifying him that he was under investigation and then went beyond the standard form letter and emphasized that the allegations were for violations "for which dismissal is a penalty."
On May 6 of that year, Glisson was placed under oath by investigator Falstrom, who told him an inmate had made a complaint that Glisson failed to follow through on -- in violation of agency procedure.
But, during the interview, it became clear to Glisson that Falstrom "had not conducted a single sworn recorded interview of the complainants, any witnesses, and had no documentation to provide to me which is required by statute to see what evidence was against me," Glisson said under oath.
Lewis, the department spokesperson, said all but one of the investigations of Glisson have been concluded and "the finished investigations are currently being reviewed to determine the appropriate action." He said any connection between the letter from Beasley and the timing of the investigation is "a conspiracy theory" and should be ignored. He also denied that Glisson works in a former broom closet.
Earlier this year, Jones reassigned Beasley to a newly created job as chief of intelligence. He continues to draw an annual salary of $116,500.
Glisson, however, remains in limbo.
To Learn More:
Whistleblowers Reveal Accounts of Government Retaliation at Senate Hearing (by Noel Brinkerhoff, AllGov)