Florida Mayor Ejects Atheist from Public Meeting for Refusing to Stand during Pledge of Allegiance
Tuesday, September 02, 2014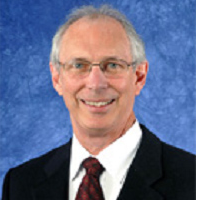 Winter Garden Mayor John Rees
In one Florida city, the constitutionally protected right to free speech doesn't always apply as far as one elected official is concerned.
At a recent meeting of the Winter Garden City Commission, Mayor John Rees ordered a local resident removed from the proceedings (video) after he refused to stand during the invocation and Pledge of Allegiance.
The individual, identified as Joseph Richardson, is an atheist and a member of the Central Florida Freethought Community (CFFC). Rees rejected Richardson's choice not to stand, at one point saying "children have to do it in school, too" and told him to stand or get kicked out. Richardson remained seated, and was escorted from the room by Winter Garden's police chief.
Courts, including one in Florida, have consistently ruled that people can't be forced to pray, say the pledge or stand during them.
"That the Mayor doesn't understand First Amendment rights is appalling," Hermant Mehta wrote at the Friendly Atheist. "That he would single out one member of the crowd for not standing is even worse. Can you imagine how much more awful it would've been if this was a teacher calling out a teenager in the classroom?"
Hearing of this controversy, the Freedom From Religion Foundation wrote to city officials informing them that Rees' action violated the U.S. Constitution. The next commissioners' meeting should be interesting, as several CFFC members intend to show up and remain seated during the invocation and pledge, according to Mehta.
-Noel Brinkerhoff
To Learn More:
Florida Mayor Kicks Atheist Out of City Commission Meeting After He Doesn't Stand for the Invocation or Pledge (by Hermant Mehta, Friendly Atheist)
Mayor Orders Police to Remove Man Who Wouldn't Stand for Pledge of Allegiance (by Stephen Hudak, Orlando Sentinel)
Several Serious First Amendment Violations at August 28, 2014 Meeting (Freedom from Religion Foundation)
U.S. Supreme Court Allows Sectarian Prayers at Government Meetings (by Noel Birnkerhoff and Danny Biederman, AllGov)
Is Refusing to Stand for the Pledge of Allegiance "Disorderly Conduct"? (by David Wallechinsky and Noel Brinkerhoff, AllGov)