First Ohio Case of Child Taken from Family for being Obese
Wednesday, November 30, 2011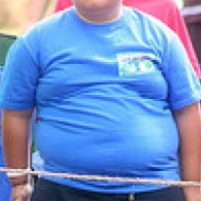 In a first for Ohio, officials in Cleveland Heights have removed a child from his home on grounds of being severely obese.
The child is at risk of developing diseases like diabetes and hypertension if his weight is not brought under control, authorities say.
Ohio's health department estimates more than 12% of third-graders statewide are severely obese. But this is thought to be the first time the state or a county in Ohio has placed a child in foster care for reasons dealing with weight.
Critics say the government lacks any moral authority in taking children away for being overweight because elsewhere it allows unhealthy food to be advertised, especially those targeting youths.
It is estimated that about two million children are extremely obese in the U.S. today.
-Noel Brinkerhoff
Should Parents Lose Custody of Super Obese Kids? (by Lindsey Tanner, Associated Press)