Federal Judge Rules Nebraska's Initiative Rule is Unconstitutional
Tuesday, November 18, 2014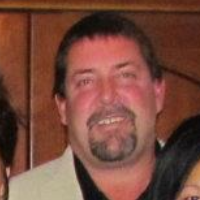 Kent Bernbeck (photo: Facebook)
Nebraska's more-than-a-century-old rule for initiatives to qualify for the state ballot has been thrown out by a federal judge who ruled it unconstitutional.
Since 1912, the state constitution has included a provision requiring ballot measure campaigns to gather signatures from "5 percent of the registered voters of each of two-fifths of the counties of the state."
In his lawsuit, plaintiff Kent Bernbeck objected to this provision claiming it resulted in giving more importance to rural voters at the expense of urban ones.
U.S. District Judge Joseph F. Bataillon agreed with Bernbeck and found the requirement violated the U.S. Constitution's First Amendment and equal protection clause.
"The court finds that the facts presented in this case show clearly that urban votes are diluted under the Nebraska Constitution," Bataillon wrote in his opinion (pdf). "The Nebraska Constitution does not yield equality among citizens, but instead it gives more weight to the power of rural votes."
The initiative and referendum provision meant petitions for ballot measures had to be circulated in at least 38 of the state's 93 counties.
Bernbeck, who resides in Omaha, has participated in five statewide initiative petition drives and performed consulting duties on others. This was his third lawsuit in 17 years aimed at easing restrictions on the ballot petition process.
-Noel Brinkerhoff
To Learn More:
Nebraska Initiative Rule Violates US Constitution (by Ted Wheeler, Courthouse News Service)
Kent Bernbeck v. John Gale (U.S. District Court, Nebraska) (pdf)