Federal Judge Approves Gathering of Evidence on NSA Warrantless Surveillance Program
Wednesday, February 24, 2016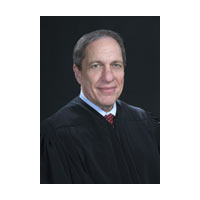 Judge Jeffrey White
By Nicholas Iovino, Courthouse News Service
SAN FRANCISCO (CN) - For the first time, mass surveillance opponents can dig into evidence on the National Security Agency's phone and Internet spying programs, a federal judge ruled Friday.
Heeding the words of a December 2015 Ninth Circuit ruling, U.S. District Judge Jeffery White lifted a 12-month stay in two related class actions that accuse the government of illegally spying on citizens.
An attorney for the Electronic Frontier Foundation, which represents the plaintiffs, said this is the first time the court has allowed a party to gather evidence on the NSA's warrantless surveillance program.
Lead plaintiffs Carolyn Jewel and Virginia Shubert filed the two lawsuits in 2007 and 2008, respectively, long before NSA contractor Edward Snowden exposed classified records on the government surveillance programs in 2013.
The class appealed White's February 2015 ruling that struck one of 17 claims accusing the NSA of spying on U.S. citizens' Internet activities without a warrant.
The Ninth Circuit dismissed the appeal in December, finding it premature and ordering the judge to resolve the class's 16 remaining claims.
On Friday, White granted the plaintiffs' motion to lift the stay and seek evidence to support three of its claims.
Those claims accuse the government of violating the Wiretap Act, the Stored Communications Act and the Foreign Intelligence Surveillance Act.
The NSA said the claims are barred by the state secrets privilege, but White found the Foreign Intelligence Surveillance Act of 1978 authorizes citizens to seek damages for violations of federal privacy laws, even from the federal government.
Any materials the government claims are classified and protected from disclosure will be reviewed behind closed doors and remain hidden until the judge decides whether they can be viewed by the public.
"This is an important step forward to lifting the cloak of secrecy that has thus far shielded the NSA from judicial scrutiny, and EFF looks forward to finally getting to the nuts and bolts of this extraordinarily important lawsuit," Electronic Frontier Foundation civil liberties director David Greene said.
In May 2015, the Second Circuit found the Patriot Act did not authorize the NSA to scoop up telephone metadata on millions of U.S. citizens without a warrant.
To Learn More:
Congress' NSA Bulk Surveillance Reform Bill: Much Ado about Little (by Steve Straehley, AllGov)
Bill to Halt NSA Warrantless Surveillance, Passed by House, Quietly Dropped before Going to Senate (by Steve Straehley, AllGov)
Privacy and Civil Liberties Board Reports that NSA Warrantless Surveillance is Okay (by Noel Brinkerhoff and Steve Straehley, AllGov)
Obama Administration Tries to Stop Courts from Ruling on Constitutionality of Warrantless Spying (by Noel Brinkerhoff, AllGov)