Federal Court Sanctions FBI for Lying about Surveillance Records
Friday, November 25, 2011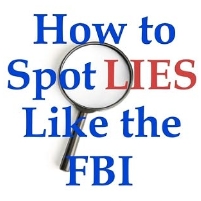 (book by Mark Bouton)
A federal court in California has admonished the
Federal Bureau of Investigation
(FBI) for misleading it about the existence of records pertaining to spying on Muslims in the U.S.
During court proceedings, the FBI attested that it had revealed everything it held that was within the scope of the plaintiffs' original Freedom of Information Act requests. But that turned out to not be true, which prompted the judge to sanction the agency for misleading the court.
"The Government cannot, under any circumstance, affirmatively mislead the Court," wrote Judge Cormac J. Carney. "Despite its arguments to the contrary, the Government's deception of the Court was without any factual or legal basis and simply wrong."
In its defense, the FBI argued it was justified in its actions in order to not compromise national security. In fact, despite the harsh words, the court did agree to keep secret some of the contents of the requested documents—and even their number—for reasons of national security.
-Noel Brinkerhoff, David Wallechinsky
Islamic Shura Council of Southern California et al. v. Federal Bureau of Investigation (U.S. District Court, Central California, Southern Division) (pdf)