Federal Court Knocks Down Law Banning Gun Sales to anyone who has ever been Committed to a Mental Institution
Wednesday, December 24, 2014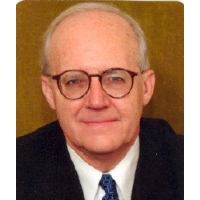 Judge Danny Boggs (photo: Wikipedia)
The Sixth Circuit Court of Appeals has struck down a federal law barring anyone who has ever been committed to a mental hospital from owning a gun.
The case arose after Clifford Tyler of Michigan challenged the prohibition, claiming it was unfair for the government to keep him from buying a firearm just because he spent less than a month in a mental institution 28 years ago.
Tyler was committed briefly in the 1980s following the dissolution of his marriage. A recent psychiatric evaluation found that he had had what "appeared to be a brief reactive depressive episode in response to his wife divorcing him," and that he now has no sign of mental illness. He has since remarried and not suffered from depression.
With these facts in mind, Judge Danny Boggs wrote (pdf): "The government's interest in keeping firearms out of the hands of the mentally ill is not sufficiently related to depriving the mentally healthy, who had a distant episode of commitment, of their constitutional rights."
"Not all previously institutionalized persons are mentally ill at a later time, so the law is at least somewhat overbroad," he continued.
"We have no trouble concluding that § 922(g)(4), which prohibits possession of firearms by individuals 'adjudicated as a mental defective' or who have 'been committed to a mental institution,' furthers compelling interests," Boggs added.
The court indicated it was up to Congress to more narrowly tailor the law so it does not infringe on healthy Americans' Second Amendment rights.
-Noel Brinkerhoff
To Learn More:
Gun Ban for Mentally Ill Stricken as Too Broad (by Lorraine Bailey, Courthouse News Service)
Court Says Mental Illness History Won't Bar Gun Ownership (by Jef Feeley, Bloomberg)
Clifford Charles Tyler v. Hillsdale County Sheriff's Department (Sixth Circuit Court of Appeals) (pdf)