FDA Panel Judging Bayer Contraceptive Risk Had Ties to Bayer
Thursday, January 12, 2012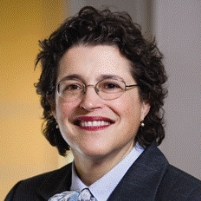 Dr. Julia Johnson
When a
Food and Drug Administration
(FDA) panel of experts voted 15-11 last month to allow the continued marketing of potentially harmful birth-control pills by Bayer, it did not reveal that several members were financially tied to the drug manufacturer.
An investigation by the Washington Monthly and the British medical journal BMJ uncovered that four panelists either had done work for Bayer or a related birth-control manufacturer or had received research funding from them.
Panel co-chair Julia Johnson conducted four clinical trials for Bayer, including one for Bayer subsidiary Berlex on drospirenone, the very drug that the FDA was supposed to be assessing for risk. Drospirenone is a synthetic hormone that has been linked to the formation of blood clots. Thousands of women have sued Bayer, claiming its drugs, Yaz and Yasmin, have caused serious health problems.
Advisory committee member Paula Hillard worked as a paid consultant for Bayer. Elizabeth Raymond conducted studies for Barr, a company that had a contract with Bayer to manufacture generic versions of Yaz and Yasmin. Committee member Anne E. Burke also received research funding from Bayer. All four say they informed the FDA of their connections with Bayer, but no one at the FDA objected.
The authors of the Washington Monthly investigation, Jeanne Lenzer and Keith Epstein, point out that, "Ironically, while the FDA allowed voting by advisors with business connections to drospirenone, the agency did bar another advisor—Sidney M. Wolfe, the panel's lone consumer advocate—on the grounds that he has an "intellectual conflict of interest" because he wrote that women should not take Yaz.
-David Wallechinsky, Noel Brinkerhoff
FDA Yanks Voting Rights from Drug Safety Committee Member Who Opposes Bayer Birth Control Pill (by David Wallechinsky, AllGov)