FBI Accused of Violating Surveillance Laws 40,000 Times
Tuesday, February 01, 2011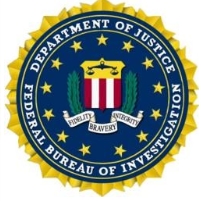 The
FBI
may have exceeded its legal authority as many as 40,000 times during the Bush administration while collecting intelligence on Americans, according to a report by the
Electronic Freedom Foundation
(EFF), a government watchdog organization.
Based on actual legal violations reported to the
Intelligence Oversight Board
, the EFF estimated that the FBI may have broken the law tens of thousands of times from 2001-2008.
The number of documented violations during this time period is 768, while the FBI claims to have investigated at least 7,000 potential violations of laws by its own agents.
Potential and actual violations included submitting false or inaccurate declarations to courts, using improper evidence to obtain federal grand jury subpoenas and accessing password-protected documents without a warrant.
The EFF estimates that one-third of the violations involved FBI abuse, misuse, or careless use of the Bureau's National Security Letter authority; one-third involved FBI violation of rules governing internal oversight of intelligence investigations; and one-fifth involved FBI violations of the Constitution, the Foreign Intelligence Surveillance Act, or other laws governing criminal investigations or intelligence gathering activities.
-Noel Brinkerhoff, David Wallechinsky