Draft Registration Front and Center in Sex Discrimination Case
Wednesday, April 20, 2011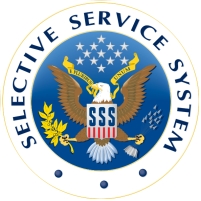 Under current law, male citizens—but not females— must register with the Selective Service System within 30 days of their eighteenth birthday. Failure to do so is considered a crime punishable by fine and/or prison. Men may register belatedly up to the age of 26.
In 1987, Sen. Strom Thurmond (R-South Carolina) sponsored a successful bill that barred men who failed to register from working for any agency within the Executive branch of the government.
Elgin's lawyers point out that no American has been drafted since 1973, and that more than 200,000 women now serve in the U.S. military. Women are eligible for 80% of military job titles and now make up 15% of the armed forces.
-David Wallechinsky