Court Rules Women Can Sue Wal-Mart for Sex Discrimination
Wednesday, April 28, 2010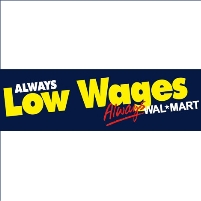 A sexual discrimination case against Wal-Mart nearly 10 years old is continuing to move forward, although the merits of the class action lawsuit have yet to be vetted in court.
First filed in 2001, the civil case potentially involved 1.6 million female workers, some of whom contend the nation's largest retailer paid women less money and offered them fewer promotions. Wal-Mart attorneys have tried to whittle down the number of plaintiffs in the lawsuit, and have partially succeeded.
Plaintiffs are hoping the case will go to trial sometime later this year.
-Noel Brinkerhoff