Congress Ends 35-Year Ban on Abortion Coverage for Peace Corps Volunteers
Sunday, December 21, 2014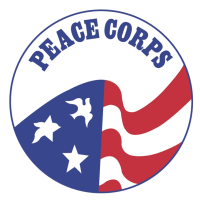 Dan River coal ash spill (photo: Center for Energy, Environment and Sustainability)
For the first time since the 1970s, female Peace Corps volunteers will receive federal assistance for abortions, granting them the same coverage as those in other federal programs.
As part of the omnibus spending bill adopted by Congress, medical coverage for Peace Corps volunteers will include abortion in cases of rape, incest and life endangerment. That's the same limitations in place currently for "federal prisoners, female troops, women on Medicaid, and much of the federal workforce," Josh Hicks reported in The Washington Post.
The change in coverage comes after the Peace Corps was criticized for not providing better security and protection to its volunteers, many of whom have reportedly been raped overseas. In 2011, ABC News reported more than 1,000 female volunteers were raped or assaulted over the course of a decade.
Some victims accused the Peace Corps of trying to cover up the incidents and treating the victims insensitively. In some cases, women were reportedly gang raped and threatened with murder by assailants.
In June 2010, the Peace Corps' inspector general reported that more than 30 volunteers were sexually assaulted in 2009. The IG concluded the Peace Corps had failed to provide "a consistent and complete safety and security program."
-Noel Brinkerhoff
To Learn More:
Spending Measure Allows Abortion Coverage For Peace Corps Volunteers (by Josh Hicks, Washington Post)
Peace Corps (AllGov)