Clicking "Like" on Facebook is Free Speech, But Online Hate May Be another Story
Friday, September 20, 2013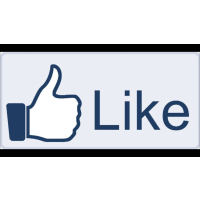 What constitutes free speech on the Internet is still being shaped by the courts, as evidenced by two different legal cases.
"Liking" something on Facebook is considered a protected form of speech under the First Amendment, according to a recent ruling (pdf) by the Fourth Circuit Court of Appeals in Virginia.
The appeals court rejected a lower court's opinion that said clicking the "thumbs up" icon was not "actual speech."
"[Liking] is the Internet equivalent of displaying a political sign in one's front yard, which the Supreme Court has held is substantive speech," the three-judge panel wrote in their opinion.
The case centered on a Hampton sheriff's deputy, Daniel Ray Carter, who claimed he was fired for liking the campaign Facebook page of his boss's opponent.
First Amendment protections may not apply, however, when it comes to hate speech on the Web.
The U.S. Supreme Court has been asked to consider the case (pdf) of an Iraq war veteran who went to prison for 18 months for singing in a YouTube video that he would kill a local Tennessee judge if he was not granted visitation rights to see his young daughter.
In the eight-minute video, Franklin Jeffries strums his guitar while singing, "And when I come to court this better be the last time. I'm not kidding at all; I'm making this video public. 'Cause if I have to kill a judge or a lawyer or a woman I don't care. Take my child and I'll take your life."
Jeffries' attorney, Chris Rothfeld, claims that his client suffers from post-traumatic stress disorder and had been advised by his psychologists to vent through a song.
"We think it's potentially quite a significant case. People say things in the online world that they don't mean seriously," Rothfeld told Wired. "Second, it's difficult to tell in the online world how a statement is intended. People say things and write things and they are read in an entirely different context."
-Noel Brinkerhoff
To Learn More:
Facebook 'Liking' is Protected Free Speech, Federal Court Says (by Justin Jouvenal, Washington Post)
Court Ruling: Bland v. Roberts (U.S. Court of Appeals for the Fourth Circuit) (pdf)
Supreme Court Weighs When Online Speech Becomes an Illegal Threat (by David Kravets, Wired)
State Dept. Spent $630,000 to Increase Facebook Likes for 4 Pages (by Noel Brinkerhoff, AllGov)
If Corporate Election Financing is Free Speech, Why Not Workers Seeking Jobs on the Street? (by Noel Brinkerhoff, AllGov)
Should Horn Honking be Protected as Free Speech? (by Noel Brinkerhoff, AllGov)