City vs. State: Memphis Sues Tennessee over Voter ID Law
Monday, September 10, 2012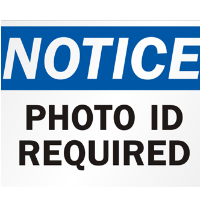 Tennessee's first-ever voter ID law has come under attack from one of the state's largest cities.
The city of Memphis filed a lawsuit seeking to overturn the 2011 Photo ID Act because, officials say, it will disenfranchise tens of thousands of voters.
Before the law took effect on January 1, 2012, voters needed only to show a valid form of ID that included their signature, such as a Social Security card or a credit card.
Under the new statute, voters must show an approved photo identification card at polling places. Library cards with photo IDs do not qualify, nor do student IDs with photos.
Memphis claims Tennessee has acted arbitrarily in disqualifying the use of public library cards and other government-issued IDs for voter identification. City officials further claim that as a result of the law, as many as 390,000 residents may be prevented from voting in November.
Republican state lawmakers say they adopted the law in order to prevent voter fraud. The plaintiffs counter that no evidence of such fraud has ever surfaced.
"During the legislative process leading to enactment, the General Assembly failed to create any record reflecting the existence of the type of voter fraud the statute was allegedly designed to address," the complaint reads.
Following the filing of the lawsuit, the state announced plans to open eight driver service centers, including one in Memphis, to give citizens more opportunities to get photo IDs before the November election. To qualify for these IDs, Tennessee citizens must present a birth certificate and two proofs of state residency, such as a utility bill, bank statement or vehicle registration. As of July 9, the state had issued less than 21,000 such cards.
The city of Memphis takes the position that presenting a library card with a photo should be sufficient to allow someone to vote.
-Noel Brinkerhoff, David Wallechinsky
To Learn More:
Memphis Sues Tennessee Over Voter ID Law (by Julia Filip, Courthouse News Service)
City of Memphis v. Tre Hargett (Tennessee Chancery Court, 20th District, Nashville) (pdf)
One Memphis Driver Center To Open Two Saturdays Memphis for Voter Photo IDs (by Richard Locker, Commercial Appeal)