CIA Agents Get to Moonlight in the Corporate World, Working on "Deception Detection"
Wednesday, February 03, 2010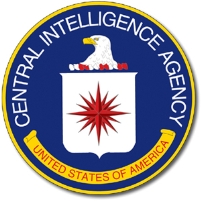 Spy by day, Wall Street consultant by night. This is the life led by many CIA officers who moonlight for financial firms and hedge funds, all with the blessing of headquarters in Langley, Virginia.
In an expose published by
Politico
, and taken from the soon-to-be-published book
Broker, Trader, Lawyer, Spy: The Secret World of Corporate Espionage
by Emaon Javers, it's been revealed that the CIA has a policy permitting intelligence specialists to work on the side for the financial sector, where businesses are always looking for tactical or strategic advantages. In some cases, CIA agents have been paid to use their "deception detection" skills to determine if executives are lying about important matters.
CIA leaders are said to be okay with the moonlighting—which only is allowed if cleared first by superiors—because it helps the agency retain its best-trained operatives. Otherwise, agents would be more likely to leave the CIA altogether for the private sector where they can double or triple their salaries.
-Noel Brinkerhoff